Kung Fu Young Achievers Program

Want your child to develop a laser sharp focus, concentration and good social skills? Our Kung Fu Program is designed for children ages 4 to 12 years old. Our students achieve life-changing positive results because we focus on the traditional inner teachings of martial arts: the development of a strong mind, body and spirit Martial arts training can be an important source of motivation with positive experiences and role models that help children excel academically and throughout their lives....

1. Learn discipline.
2 .Self control.
3. Better grades.
4. With confidence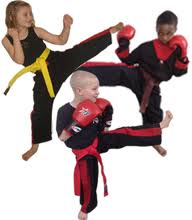 At Martial Art Academy (Kung Fu Young Achievers Program) fighting skills are never regarded as more important than the cultivation and improvement of one's character.
KUNG FU FOR CHILDREN

As we adopt Childs centered play-way method and Gymnastics, Kung fu is well-suited exercise for children. It will help children grow naturally and develop co-ordination, concentration and self confidence. Besides, they will learn to accept discipline and will respect other individuals.

KUNG FU FOR GIRLS

This is a programme aimed at empowering ladies and young girls to defend atrocities against them and this ensuring their self-defence, and to boost their physical and mental stamina. This program comprise mainly of hitting, kicking, blocking, darging, trapping, take downs, throwings, pressure point attacks and meditation etc.

Martial Arts, Sports, Fitness, Yoga, Brazilian Jui Jitsu, Tae Kwon Do, Wushu, Kung Fu, Karate, Krav Maga, Self Defence, Muay Thai, Fat Loss, Tone up, MMA, Mixed Martial Arts, Brazilian Jui Jitsu, Fitness, Kickboxing, Yoga, tai chi, Martial Arts, new delhi, north delhi, east delhi, west delhi, south delhi, noida, gurgaon, faridabad, ncr, india