FAMLY YOGA DELHI
As the name suggest, family yoga is when the entire family practices yoga together. The best thing is that this is a great opportunity for your entire family to share an activity together. This is a very big step when it comes to having lasting bonds in the family. In today's era of broken families, you will be laying the foundations of strong family ties. Your entire family will appreciate your thoughtfulness in this regard. What's more, you will also create an opportunity for your family to spend time together, relax together and have fun together. In times when we are rarely able to make time for our families,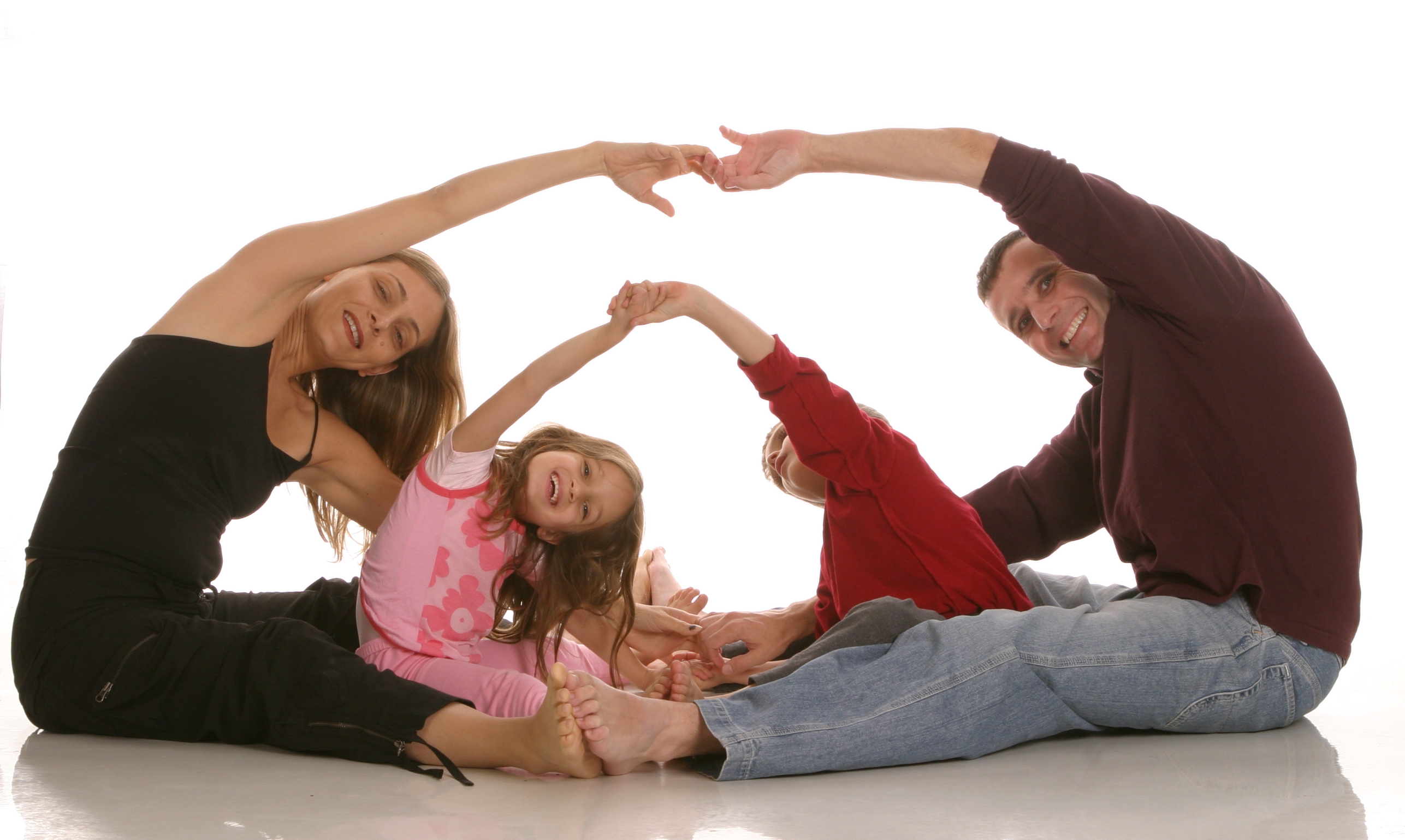 given the work pressure we are under, this is a heaven sent opportunity. The best thing is that these yoga is designed specifically for family yoga and are planned to ensure that each and every family member gets yoga benefits, irrespective of their age or their previous yoga experience. You can take anyone from a child of 5 years to a grandparent of advanced age to yoga classes knowing that they will all get yoga benefits. Also, it doesn't matter if your family members have never practiced yoga before. These yoga workshops are designed to work well with both beginner and advanced yoga practitioners.

Even if you have a family member who is disabled, special provision can be made for the person to attend family yoga and get benefits from it. Also, if any member of your family is pregnant, there is no need for concern at all. In fact, practicing yoga during pregnancy will improve the health and fitness levels of both the mother and the baby.

Family yoga classes are designed to be fun as well as relaxing. Considering people of all ages and backgrounds attend these classes together, there is sure to be a lot of variety and goodwill. There is no doubt that you will enjoy taking your entire family for family yoga classes. Your entire family will enjoy it, too. And, you will know that you have made a deep impact on their quality of life.
Martial Arts, Sports, Fitness, Yoga, Brazilian Jui Jitsu, Tae Kwon Do, Wushu, Kung Fu, Karate, Krav Maga, Self Defence, Muay Thai, Fat Loss, Tone up, MMA, Mixed Martial Arts, Brazilian Jui Jitsu, Fitness, Kickboxing, Yoga, tai chi, Martial Arts, new delhi, north delhi, east delhi, west delhi, south delhi, noida, gurgaon, faridabad, ncr, india