FAT LOSS & TONEUP


You are busy, but you don't have to be FAT

Tired of never reaching your fitness goals? Can YOU become fit and healthy?

Overweight has become a major problem, particularly in this decade due to changes in food routine, work culture and lifestyle. The reason why so much importance is given is because overweight and obesity leads to many other dangerous illnesses.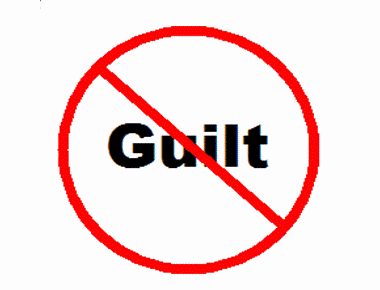 Let's get to business. You are going to get married in a couple of months and you are still unable to get rid of the extra pounds that you gained over the past year.

Be a stunning bride/Groom, lose inches for your wedding dress and impress your guests. Join Our special program for Fat loss & Tone up

Despite your obsession with thinness, somehow your body has not connected to your mind and each Monday as you creep on the scale you become more desperate. Do you look at your body in the mirror and wonder how fat seems to be growing in places its never been? If this sounds familiar, don't despair! I'll share with you some hidden secrets that can help you understand why you may be getting fatter rather than fitter and why fat loss is a greater challenge for women than men!

Beginning in our mid-20s, women lose approximately 7 pounds of muscle mass and gain 15 pounds of fat every decade Men lose about 5 pounds of muscle a decade

Also with age, the skin begins to lose its elasticity, sag and lose its ability to contain fat giving a rippled appearance often referred to as cellulite. The dimpled effect is caused by the fibers of connective tissue losing elasticity and allowing the fat to seep through like yogurt through cheesecloth. Yuck!

Muscle is what drives your metabolism. For every pound of muscle on your body you need 35 - 50 calories per day to sustain it. For every pound of fat on your body, you need a modest 2 calories per day.
So what are you waiting for?

Unique Fat loss program:- Banish your Baby Bump

Do you want to experience the life changing benefits our program can give you? Do you want to look better, feel better and BE better? If you're ready to get off the treadmill and say goodbye to boring, repetitive workouts and start seeing real results… Then get started today! Our friendly and courteous staff will help you with everything you need to get started.

Your safety & happiness are our top priorities. Fat Loss Tone-up Classes combine Muay Thai Kickboxing, Boxing, Traditional Martial Arts and bodyweight exercises into a fun and high intensity, "bootcamp style" calorie blasting workout.


• Each workout will help you to:
• Build Strength and Endurance
• Improve Muscle Tone
• Lose Weight and Feel Great
• Feel more Energetic throughout the Day
• Increase Flexibility and Mobility
• Learn Simple and Effective Self Defense

Take a break from all the planning, and enjoy the intensive training to help achieve your ultimate fitness goal. This is the chance to having a good time and getting into tip top shape for your big day! Join Fat Loss Tone-up classes that are designed for busy bee's like you.
The classes are given everyday to fit any busy schedule. So don't miss this chance Fat Loss Tone-up classes will help increase your stamina, lower body fat, and build muscle.

Fat Loss Tone-up is intense workout that uses cross training to both increase your strength and conditioning while improving your cardio performance level and building your core strength. Workouts are done in a group setting and incorporate body weight training, resistance training, plyometrics, and cardio workouts using techniques learned in martial arts.
Our Fat Loss Tone-up uses techniques such as punches and kicks, circuit exercises consisting of anaerobic weight training and resistance exercises to build your agility, speed, and cardio conditioning and core strength, improve your balance, and increase your cardio endurance level.

Martial Arts, Sports, Fitness, Yoga, Brazilian Jui Jitsu, Tae Kwon Do, Wushu, Kung Fu, Karate, Krav Maga, Self Defence, Muay Thai, Fat Loss, Tone up, MMA, Mixed Martial Arts, Brazilian Jui Jitsu, Fitness, Kickboxing, Yoga, tai chi, Martial Arts, new delhi, north delhi, east delhi, west delhi, south delhi, noida, gurgaon, faridabad, ncr, india