WOMEN'S SELF DEFENCE-TRAINING

SPL. RAPE & KIDNAPPING PREVENTION COURSE ONLY FOR FEMALES 2012

Our specialized self-defense programs are suitable for women of all ages (12 years and up). We offer special program options for high schools, colleges, community centers, women's shelters, businesses and other organizations. Our personal safety instructors come to your organization and are able to adapt a program to meet your specific needs.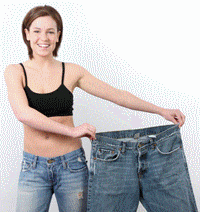 Professional and responsible instruction by qualified female and male instructors
Age appropriate material for female students from grade six to college

Self defense for Women
Our self-defense programs are specially designed to serve to needs of women in a variety of different situations. Most of our programs are offered in schools or colleges as an after-school activity, or during class-time as a special curriculum component to physical education or sex education classes. We are also able to offer our programs to hospitals, businesses, community organizations and women's centers. Our instructors will come to you and will adapt a program to meet your needs.

Our courses are designed to show you how to avoid an attack, or in the situation where you are attacked, how to fight back. The course covers dealing with a nuisance, to protecting yourself from, and coping with, an attacker. You are entitled to feel safe and this course will give you the tools to ensure that you do.This Course comprises of lectures practical Self Defence Techniques

PHYSICAL AND NON-PHYSICAL SELF DEFENSE TECHNIQUES
including ground fighting defenses, defense against chokes, wrist grabs and other offensive maneuvers. Specially designed for women.

ROLE-PLAY SCENARIOS OF POTENTIALLY DANGEROUS SITUATIONS
learn what to say how to position yourself, where to look when approached by a stranger on the street

PERSONAL SAFETY EDUCATION SEGMENTS
on various issues such as date rape, street safety, abusive relationships, and drug-induced sexual assault

Martial Arts, Sports, Fitness, Yoga, Brazilian Jui Jitsu, Tae Kwon Do, Wushu, Kung Fu, Karate, Krav Maga, Self Defence, Muay Thai, Fat Loss, Tone up, MMA, Mixed Martial Arts, Brazilian Jui Jitsu, Fitness, Kickboxing, Yoga, tai chi, Martial Arts, new delhi, north delhi, east delhi, west delhi, south delhi, noida, gurgaon, faridabad, ncr, india