FIRST INDIAN SITE DEVOTED TO SHEER SELF DEFENCE AN ATTITUDE TOWARDS LIFE

MARTIAL ART ACADEMY OF INDIA is a professional self defense -consulting Academy that specializes in personal safety issues for women, men, school violence prevention and workplace violence prevention education throughout parts of India since 1990. We offer state of the art reality based training that consists of easy to learn simple, yet effective strategies to escape from violence.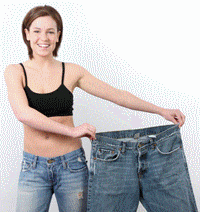 We are qualified and teaching Karate, Tae-Kwon-do, Tai-Chi, Qi-Gong Kung Fu, Self Defence, Krav Maga, Falun Gong, Yoga, Meditation and Kickboxing in delhi
Martial Art Academy of India has classes for complete beginners and experienced students and is the only school in New Delhi India.
You are welcome to clearly define your own goals. We promise to help you achieve them. Each individual's progress is very important to us - and we recognise that we all have different needs, preferences and caliber.
Many instructors in New Delhi merely teaching methods to win trophies in martial arts tournaments, some of them are teaching ancient ways of combat, some of techniques though seems effective but are vain in real situation, some are teaching methods intended to be self-defense, but are really methods of committing unlawful acts, and some of them are teaching elaborate methods to commit suicide during the process of attempting to protect oneself.
While all of our techniques consist of Gross Motor Skills (basic body movements that virtually everyone is capable of doing). In a high stress situation, we are incapable of carrying out techniques that involve fine or complex motor skills. This is the state where we provide help, and make you capable of wining at those tough times. Our techniques are more on real rather than on reel situation. Please note that Selfdefence training within our school is highly controlled. The focus is not to hit hard and 'damage' other members of the class, however it is to learn selfdefence & improve confidence and fitness – at the same time as having fun. Violence and aggression do not exist in Martial Art Academy of India's vocabulary

Our classes incorporate a combination of Kickboxing, Tae-Kwon-do, Kung Fu, Karate, Krav Maga stretching, conditioning and effective techniques that will increase confidence, reduce stress, boost energy, fitness, health and teach you a very practical system of Self Protection.
Learn practical and Simple Self Defense techniques, It does not matter whether you have any previous experience or not, come join us and learn a life saving skill. No Uniforms, no foreign terminology, no traditional rituals or formalities, just Self-Defense with a minimal commitment.
Our System will improve both body and mind, empower you with a life-saving skill, it's exciting, fascinating and great fun.

Martial Arts, Sports, Fitness, Yoga, Brazilian Jui Jitsu, Tae Kwon Do, Wushu, Kung Fu, Karate, Krav Maga, Self Defence, Muay Thai, Fat Loss, Tone up, MMA, Mixed Martial Arts, Brazilian Jui Jitsu, Fitness, Kickboxing, Yoga, tai chi, Martial Arts, new delhi, north delhi, east delhi, west delhi, south delhi, noida, gurgaon, faridabad, ncr, india