DELHI TAICHI FOR SENIORS & LESS ACTIVE PEOPLE


Experience the benefits of relaxation, increased energy flow, improved balance and co-ordination as you are led through these easily learnt exercises.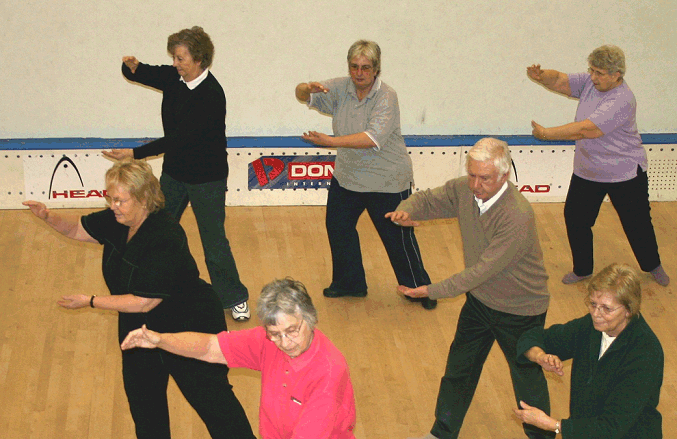 These sessions lasting about 1 hour are especially useful for groups who wish to learn simple exercises to improve health and fitness.

Friendly classes
Suitable for beginners.
Chinese music
No special clothing
Many movements can be done seated if necessary.

Martial Arts, Sports, Fitness, Yoga, Brazilian Jui Jitsu, Tae Kwon Do, Wushu, Kung Fu, Karate, Krav Maga, Self Defence, Muay Thai, Fat Loss, Tone up, MMA, Mixed Martial Arts, Brazilian Jui Jitsu, Fitness, Kickboxing, Yoga, tai chi, Martial Arts, new delhi, north delhi, east delhi, west delhi, south delhi, noida, gurgaon, faridabad, ncr, india