Selfdefence for schools, colleges & universities

Knowledge is power thus proactive schools and colleges are taking a keen interest in the safety of their students. In today's world being aware of and practising good general personal safety awareness, coupled with simple, effective and easy to remember physical self-defence techniques is essential. Our courses therefore focus on both the physical techniques as well as fine-tuning students' overall general personal safety awareness knowledge.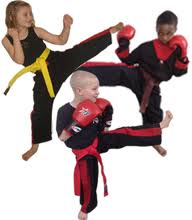 Most schools and Colleges these days adopt some form of anti bullying policy. But unfortunately, these policies tend to take effect after a bullying incident has occurred in many cases this is to little to late as the bullied child is already traumatised from the mindless tormenting of what is little more than a coward who sees a weaker person as an easy target.
THE CURRENT ANTI-BULLYING POLICIES ARE JUST PAPER EXERCISES, ARE RARELY PUT INTO PRACTICE AND EVEN IF THEY ARE, CONCENTRATE ON THE VICTIM RATHER THAN THE BULLY, THEREFORE MAKING THE VICTIM EVEN MORE OF A VICTIM.
We at selfdefence.in believe parents/teachers/youth workers and children themselves should be pro active in their approach to the subject of bullying be it physical or mental.
selfdefence.in therefore tailor their youth courses with this in mind.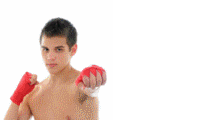 Q: What does the course cover?
A: Our self-defence courses are designed for the everyday person. Dependent on the age group being taught, we modify the course accordingly in terms of general content. However, all our courses cover personal safety awareness in ones daily life as well as focusing on easy to remember and effective physical self-defence techniques. Our courses are ideal for teaching not only young adults at college but also the teaching of child self protection and child personal safety awareness skills.

The workshop focuses on AVOIDANCE - ESCAPE- VERBAL DIFFUSION then on practical and highly effective self-defence technique training.
The workshop covers the following:
Personal safety talk & safety in students daily life
Verbal Diffusion
Drug Rape Awareness (this is modified for the younger groups)
Identification of risk situations and avoidance (adapted depending on age group being taught)
Teaching participants practical & highly effective self-defence skills
Identifying target areas on an attacker's body
Victim Mentality
Educate participants that they have choices when they are faced with an attack situation
Understanding the violent mind
Breakdown misconceptions of rape/violence
Build confidence in students own capabilities
Information on & the avoidance of the alarming rise of drinks being drugged to rob or sexually assault individuals

Q: Is the course a martial arts course?
A: No, we have designed our courses specifically with the everyday student in mind basing course content on real life safety awareness concerns and real life attack patterns that we have studied over many years. A Martial Art is a sport and a way of life. It is therefore not always practical when it comes to realistic, effective and easy to remember self-defence techniques for the average everyday student.

Q: How long is a workshop?
A Selfdefence.in is flexible as to when the course can be offered at the school or college. We can come in during the school or college day, in the afternoons or even on weekends.

Q: How many students are in a workshop?
A: We require a minimum of 14 students per session and a maximum of 30. The course is partially designed around role-play between partners thus this minimum number is set in order to facilitate this instruction approach.

Q: Do you train both girls/women and boys/men?
A: Yes, we teach both girls/ women and boys/men. However, we teach these groups separately for a couple of reasons. Firstly the patterns of attack tend to be different for males and females: Generally when a male is attacked the attack is usually from the front and invariably does not have a sexual motive compared to an attack on a female by a man which is often from behind and often has a sexual motive. Thus the types of defence techniques taught vary in order to deal with the different attack patterns. Secondly, women tend to feel more comfortable in a group with just women when subjects such as rape and sexual abuse are discussed.

Q: What age group do you teach?
A: We run workshops for different age groups: 15 years and upward, 12-14 years & 8-11 years old. The age groups are split in this way as the course content varies slightly between the different age groups as we take into account the independence levels, life style of the different age groups and maturity of the students.

Q: What is the cost of a workshop?
A: The cost is 500 + VAT( per student. )

Q: Where are the workshops held?
A: Selfdefence.in will come in and teach at your school/college. Some schools/colleges run the workshops during school time as a life skills programme, whilst others have them in the afternoon or after school or on a weekend. We will be happy to discuss what the most suitable times would be for your school or college.

Q: How much space do you need?
A: As space no larger than the size of a classroom.

Q: Do we need to provide any equipment?
A: No, Selfdefence.in provides all the necessary training equipment.

Martial Arts, Sports, Fitness, Yoga, Brazilian Jui Jitsu, Tae Kwon Do, Wushu, Kung Fu, Karate, Krav Maga, Self Defence, Muay Thai, Fat Loss, Tone up, MMA, Mixed Martial Arts, Brazilian Jui Jitsu, Fitness, Kickboxing, Yoga, tai chi, Martial Arts, new delhi, north delhi, east delhi, west delhi, south delhi, noida, gurgaon, faridabad, ncr, india